Written By: Anna Giannakouros
March is Multiple Sclerosis Awareness month. I'd like to take this opportunity to share my diagnosis, journey and lessons learned along the way.
My Multiple Sclerosis Diagnosis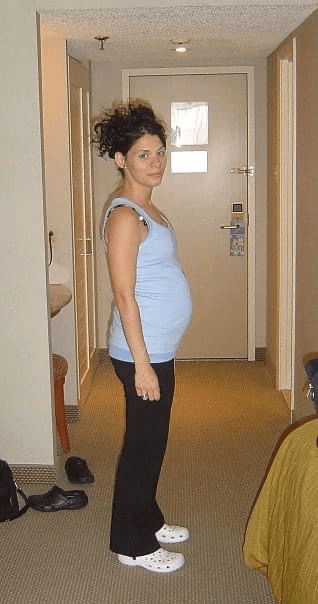 I was diagnosed with MS in 2009, a year after the birth of my third child. My first symptoms occurred during the pregnancy, which I attributed to being pregnant, and were very short sudden episodes of loss of leg function that would cause me to trip and sometimes fall.
Several months after giving birth I began experiencing balance issues and wasn't able to easily wear high heels any longer, but I didn't think too much of it at the time. One evening, during a jog, I had my first severe episode where I completely lost feeling in my legs and fell to the ground unable to get myself up. I lay there in shock for what felt like a very long time, but was probably about 10 minutes. Slowly the feeling came back in my legs and I began crawling across the pavement, eventually standing and walking again, until I made it back home with bloody knees and elbows and an awful sinking feeling in the pit of my stomach knowing that there was something terribly wrong.
Having been previously diagnosed with different back problems that can cause leg weakness and numbness (Degenerative Disk Disease, Intermediate Osteoarthritis and Spinal Stenosis) I was hoping that the episode was related to those issues in conjunction with the recent pregnancy. Lumbar MRIs of my spine supported that conclusion, as well. I had already been working with a physiotherapist for years to strengthen my spine and I continued to do so, but a few months later after experiencing another leg episode as well as numbness in my face, I booked another appointment with my General Practitioner who this time ordered MRIs of my brain and cervical spine. The results showed 4 active lesions in my brain and a cluster of active lesions in my cervical spinal cord.
I didn't want to believe that I had Multiple Sclerosis and sought different opinions, but three neurologists confirmed the diagnosis and along with a positive spinal tap result, there was 99% certainty that that's what it was. I was diagnosed with Relapsing Remitting Multiple Sclerosis at the age of 34.
The Early Years of MS
I was determined to beat it. I was already pretty healthy, but made even healthier diet and lifestyle changes: eating well, exercising and reducing stress levels to a minimum. Along with taking medication (Copaxone) I also tried several other alternative therapies (ex. CCSVI).
For the first years, my MS was invisible. There were many times I was experiencing symptoms, but no one could tell. I did whatever I could to not let it interfere with my life. I was determined to stop the progression, but I kept slowly and steadily declining. In 2015, my leg disability worsened dramatically.
No new lesions in my brain were found and I was told that this was just part of the gradual decline of the existing damage, but I knew that something had changed and insisted more tests be performed. Ultimately an MRI of the cervical spine revealed that I had in fact relapsed and that there were new active lesions almost completely covering my entire cervical spine. This was absolutely devastating news for me.
Stem Cell Trial and Chemo Therapy
We began discussion on more aggressive types of medication (Lemtrada) and in the meantime, I stopped working in order to focus full time on my recovery. I was frequenting an MS rehabilitation center which included physical, occupational, and psychological therapy. I was also seeing a naturopath, practicing yoga, and receiving acupuncture treatments regularly.
I heard of a Stem Cell (MESCAMS) Therapy Trial going on in Ottawa, Canada and I was determined to be accepted into it. I tenaciously called and sent letters and ultimately qualified and was accepted into the trial. I thought that finally my prayers had been answered.
I stopped all medication for 6 months before and after the trial and took part in the year-long study that included stem cell extraction and infusion, monthly MRIs, and physical endurance tests. But, throughout the course of the 2 years, I just kept slowly declining. By the end of the trial I was no longer able to walk anymore without the help of a Mobility Aid.
In 2018, nearly 10 years after diagnosis, I began chemo-based therapy (Mavenclad) for 2 years.
Soon after that I was diagnosed with Secondary Progressive MS, which statically means that there's not much hope for improvement and that decline is inevitable.
Throughout this whole time I never gave up on the idea that I would get better. I never stopped trying to improve myself physically and spiritually and I never will.

Accepting Chronic Illness
As it stands now, the disease has continued to steadily progress every year and I am disabled and unable to walk without assistance.
I use a power wheelchair every day and I am dependent on it and other people to help me get around. I also suffer from chronic fatigue and pain. I'm actually living what, at one point, I thought of as my biggest fear.
There was a time when I blamed myself and had regrets and anger on what I could have done better or differently. Things like wishing I had chosen a better doctor or taken different medication. Also, medical mistakes were made that weren't in my control and I resented that, often wondering how things could have been different for me if they hadn't been made. But I don't feel like that anymore. I truly believe that this was the path I was meant to follow and I am proud of myself and my lifestyle and for all the positive changes I've made in my life that serve me, independent of having the disease. I would not change anything.
It takes courage and wisdom to know when it's time to accept an undesired situation.
Accepting a reality that you fought against doesn't make you a failure or mean that you're giving up. It means that you have evolved to a point where you can objectively see the situation for what it is and you can rise above it and make peace with it free of judgment and negative emotion. By accepting and surrendering to a circumstance with grace and confidence, we transcend, irrespective of our bodies and current circumstance. That doesn't mean that we are happy with or believe that we will never get better or be fully happy again–that is actually what giving up would be. It means knowing that we will be okay no matter what happens.
Transcend Beyond Mind & Body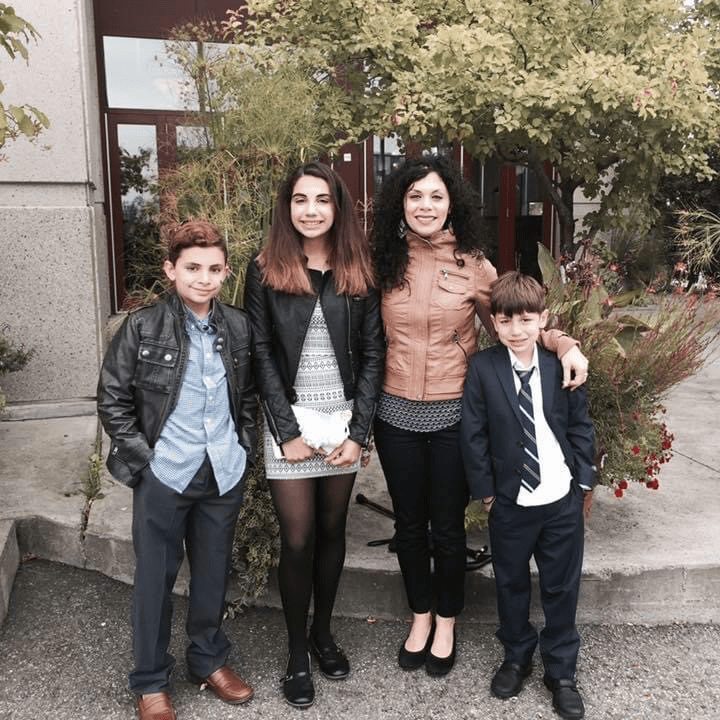 I have come a long way from that young 34 year old woman that was going to kick MS' butt and was upset that she couldn't wear high heels anymore. I feel so much compassion, admiration, love and gratitude towards her. She tried her very best and did whatever she could with what she was given and with what she knew how to do. She did a good job and she's still in there, doing a good job.
Sometimes we need to have faith that there is a bigger picture at work and surrender to what we can't control.
The biggest lesson I've learned in this journey is that life gives you the experiences you require in order to transcend whatever it is you need to transcend. What emerges is a beautiful rebirth of a new you, with strength, grace, wisdom, and understanding.
Having MS has helped me learn to truly love and accept myself in ways I never did before. Ironically, I'm more disabled now than I have ever been, but also the most confident, empowered, and comfortable in my own skin. It shattered the egoic image I had of myself and forced me to look within for inner peace and not at outside factors. We all need to do that.
We are given this majestic gift of a beautiful envelope of a body and this incredible mind that gives us the ability to think and develop, but we are much more than our bodies and our minds.  We shouldn't identify with only that because our bodies inevitably age, falter and expire and our minds can lead us astray with fleeting thoughts.
Within us is immeasurable power and divinity and this life experience is given to us so that we can realize that. How do you realize it? When you transcend the human experience and find peace and love within you no matter what your human experience is.
Find Your Purpose
I hope one day I can walk with ease again. I will never give up on that hope.
In the meantime, even though my life has changed, every day I wake up and choose to live my best life possible. For me, that means being the best version of myself, for myself, and for my family and the people that I love. I work on personal projects that inspire me. I set personal goals and reach them in areas of health and fitness. I practice self-care and self-love. I stay active and exercise because that makes me feel good and strong. I do simple things that make me happy like writing, cooking, reading and spending time with quality, supportive friends. I have a sense of purpose.
I think the best feeling in the world is to truly love and accept yourself and once you genuinely feel that, you're able to give the same to others. I believe that we are put on this earth to connect with people. If I can be a role model or my story can help someone positively in any way, I believe that that is part of my purpose, in the big picture here on earth, and I'm very content with that.
.