Written By: Anna Giannakouros (Updated February, 2022)
Quarantine Is Hard, Especially When You Have A Disability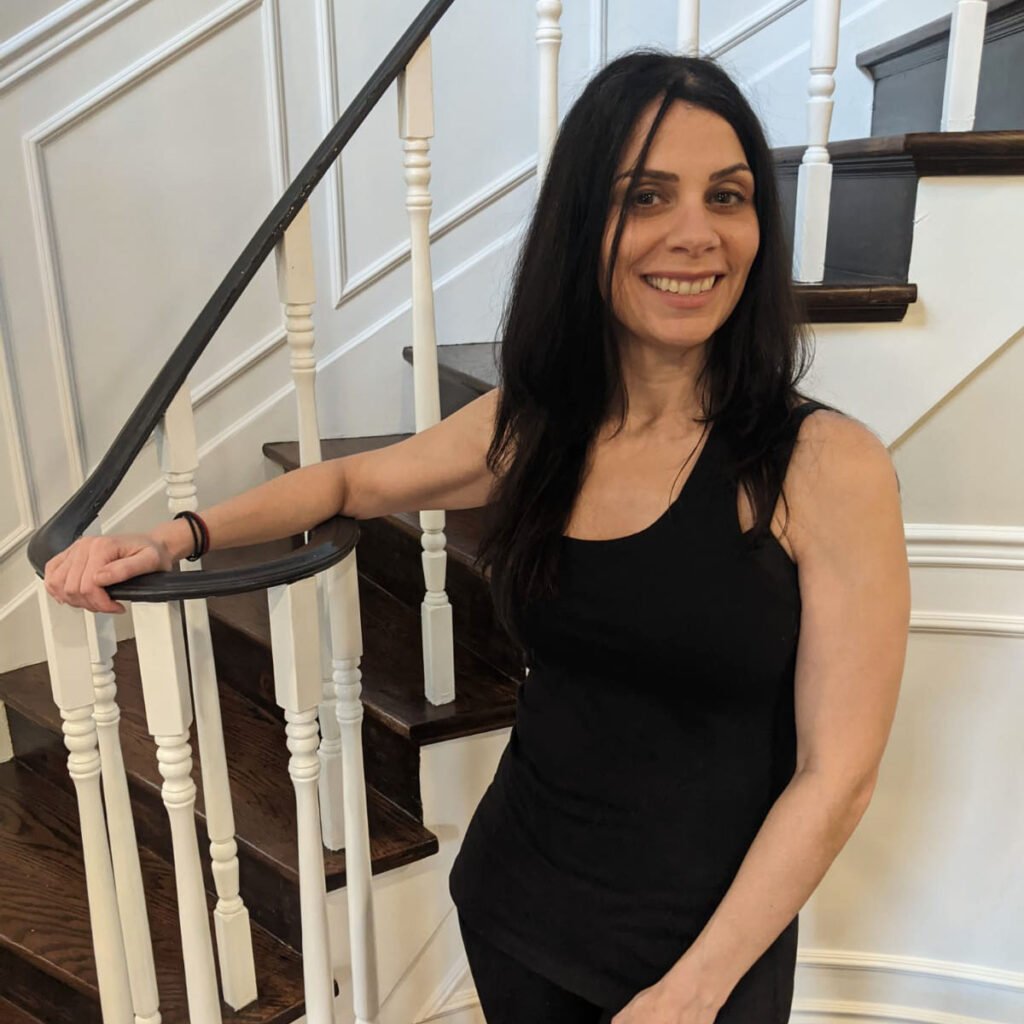 What a challenging two years it's been! It started with negative headlines in the news and it feels like the bad news just keeps on coming.
Those early days of the quarantine were hard, to say the least. Having Multiple Sclerosis, which has caused mobility issues with my legs, I rely heavily on my hands. With my hand in a cast due to a fall, I was left in a lot of pain and with only one good working limb.  For those first three weeks, I needed help to perform the most basic tasks like bathing and getting dressed. Exercise, cooking, and driving were out of the question. It was very frustrating.
In addition to that, my entire family of five was home with the stay-home order and I felt suffocated. Anxiety and stress levels were high because of the uncertainty of the situation and the new restrictive way of life. I can honestly say it was one of the hardest periods we have gone through as a family and all of us started to show signs of depression and anxiety.
However, we gradually adapted to the situation and have come out stronger. I even decided to purchase a mobility aide to help conserve my energy and get outdoors. Read on for great tips on how to prepare and cope with the COVID road ahead. 
Be Prepared To Stay Home Again with These Tips
Fast-forward a year later, and we're now facing new variants of COVID-19. The government has tightened social distancing measures that were loosened over the summer. Restaurants and gyms have been temporarily closed again, and visiting other people and social gatherings are not always possible. The news and social media are covering different points of view and it feels like there is more divide, controversy, and frustration than ever before.
This time though, I am in a much better psychological and physical shape to deal with what is going on.
Here are some of the techniques I use to keep myself positive and to cope with stress, anxiety, and physical limitations of the current situation. Outside of the pandemic and quarantine, these are also applicable to those of us living with a chronic illness or disability and often stuck at home or experiencing other types of limitations and depressing circumstances.
Find Your Inspiration
Listen to people that leave you feeling motivated and inspired and from whom you can learn something.  This could be anyone or anything that generates positive feelings in you. It could be a personal mentor, a religious figure, a celebrity, an athlete, a podcaster, a business entrepreneur, etc… whatever works for you.
I start every single morning watching YouTube videos or listening to audiobooks of people that inspire and energize me. It sets the tone for the day and I listen as I get ready, as well as I go about my daily tasks.
Music is also a big part of my life and is often playing in the background.  Listening to the right song can change your mood and has a positive physiological effect on your body. It stimulates different parts of your brain and releases different feel-good chemicals and hormones in your body.
Examples of videos in my YouTube library are from religious speakers like Joel Osteen, motivational speakers like Louise Hay, and compilation speeches from famous athletes and actors like Arnold Schwarzenegger or Sylvester Stallone. My most recent favorite audiobooks are "Can't Hurt Me" by David Goggins, "Dying to Be Me" by Anita Moorjani, "Think like a Monk" by Jay Shetty, and "Super Attractor" by Gabrielle Bernstein. Examples of my current go-to upbeat songs range from "Don't Stop Me Now" from Queen, "It's a Beautiful Day" from U2, "Fascinated" from Company B, or "Walking on Sunshine" from Katrina and the Waves.
Find what inspires you.
Get Outside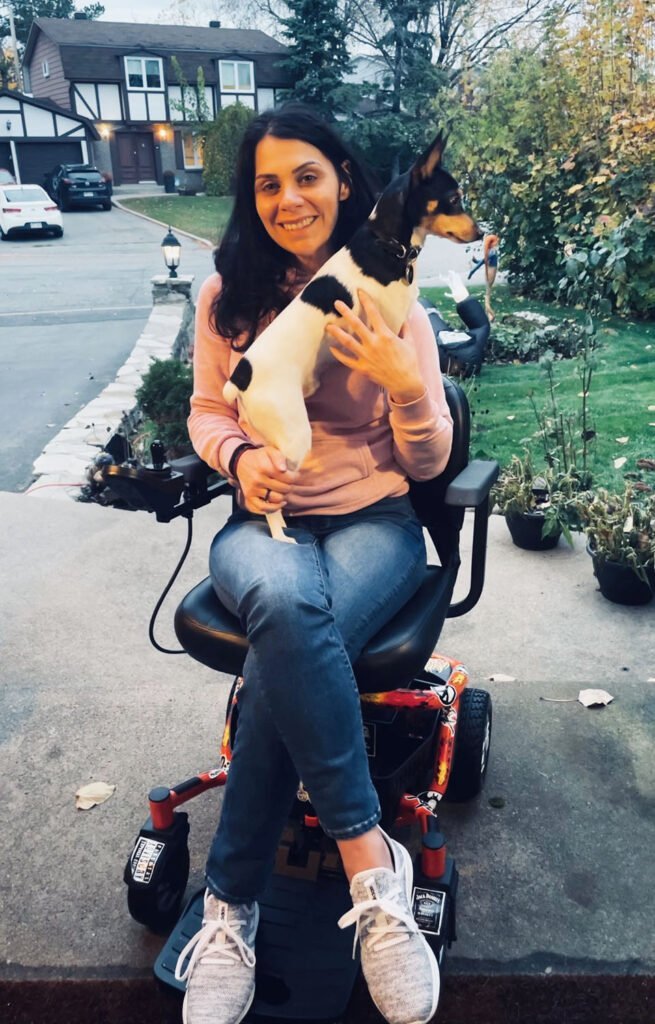 There's nothing worse than that feeling of being bored, stuck in the house, and not feeling motivated to move. A walk outside does wonders to clear your mind and boost the feel-good chemicals in your body. But what do you do if you're disabled and can't easily walk outside? Well, what I do is take my Golden Envy power wheelchair out for a ride, which has the same effect.  If I'm up to it I'll even do a few sets of squats while I ride to get my blood pumping and muscles moving.
You don't even have to walk or ride anywhere, just being outside sitting in the fresh air and sun does wonders for your mind and body.  The increase in oxygen helps your brain function better and gives you more energy and the sunlight gives you vitamin D and boosts your immune system.
Going for a drive is also a great way to clear your mind and get out of the house for a little bit. I've adapted my car so driving is fun and a breeze now and this allows me to take daily drives to clear my mind. Often I pick up a perfect coffee and enjoy it with a good book at a pleasant parking spot with a nice view.
These are simple pleasures we can always enjoy.
Follow A Routine
Following a routine keeps me feeling confident, in control, and on top of my day. I wake up relatively early every day and I prioritize what needs to be done.
I'll usually prioritize five tasks a day. Having Multiple Sclerosis means I suffer from chronic fatigue and have limited energy and capacity to accomplish a high amount of physical or even mental tasks in a day. So, knowing my limits, I plan accordingly.
We all have our limits and having a routine with prioritized tasks allows you to focus on what's important and not feel overwhelmed with other things. It also avoids Decision Fatigue which sometimes sets in later in the day when you reach a point of mental decision-making capacity where you just can't think anymore.
Figure out what the best routine is for you.
Eat Well & Exercise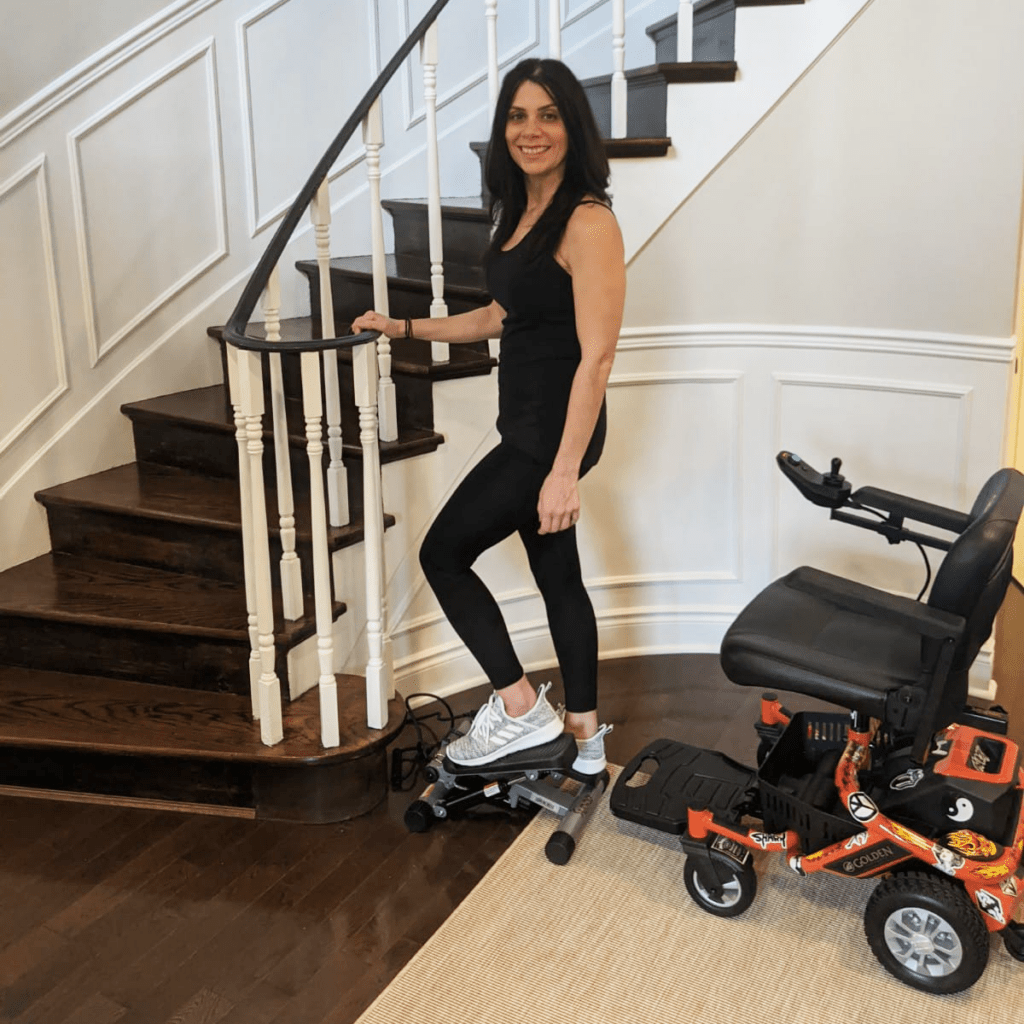 Especially now, it's more important than ever that we eat healthy, exercise, and stay focused on feeling good. The mental and physical effects of a good diet and exercise regime on the body are only positive.
Exercising and eating well allows you to look and feel better and it gives you more energy, a clearer mind, and better sleep. It boosts your immune system.
When you exercise, your body releases endorphins which are chemicals in the body that help deal with stress, pain relief, and boost happiness.
For me, eating well, hydrating, and exercising are the most important determining factors of how I feel and hence they are my priority every single day. It became more challenging to work out regularly when the gyms closed, but I have worked around it by staying motivated and consistent, which is something we all can do.
I exercise daily, adapting exercises to my ability. I work out at home using a bench, my body weight, resistance bands, TRX bands, stretches, weights, treadmill, and a low impact step machine. I also perform online workouts adapting to my ability level. On days when my energy level is low, I concentrate on stretches and/or working out from my power chair or scooter. There's always some movement that can be done to get those endorphins going and blood pumping in your body.
To stay motivated and inspired, I follow social media influencers in areas of health, fitness, and nutrition. I also work out with other people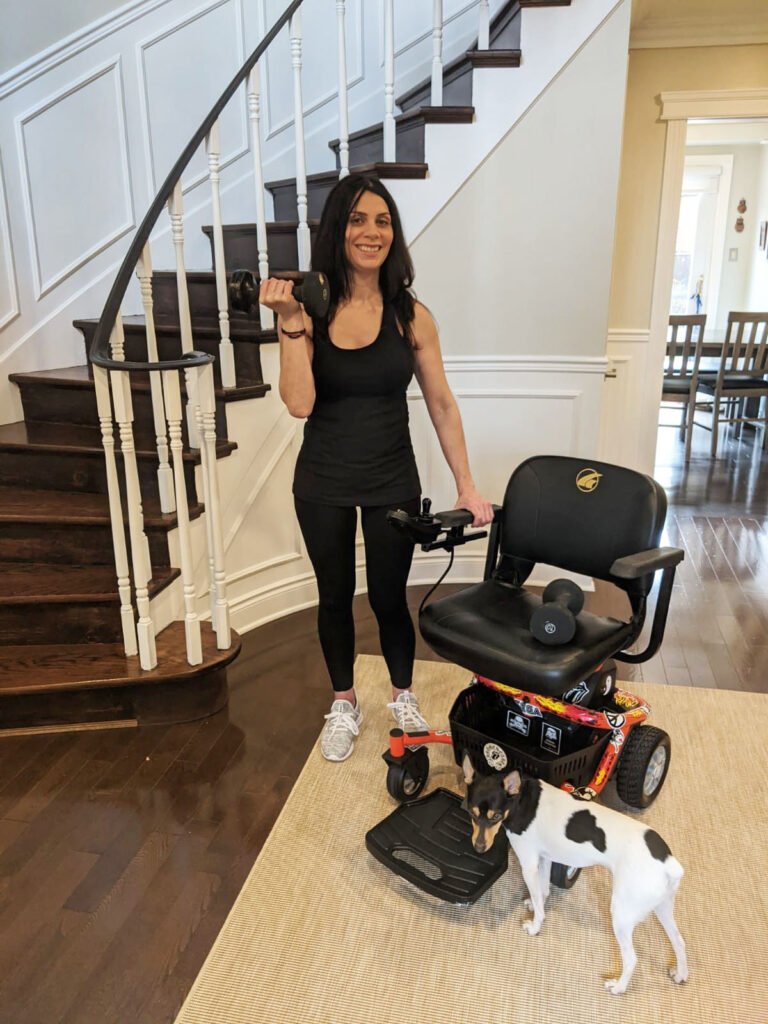 in my small family/social bubble and this makes it fun while holding each other accountable.
To stay on track with my nutrition goals, I use a Keto mobile application to log my food. I've also followed a meal plan designed by a fitness professional (@bigdaddyfitness on Instagram).
Use quarantine as an opportunity to set personal health and fitness goals and to measure your progress. You don't need a lot of equipment to do that and there's a lot of information and tools you can access online to get started.
Discover A Hobby
There are many benefits to hobbies and we often are too busy to allow ourselves time in the day for them.  They encourage you to stop and take a break in your day.  To disconnect from everything for a little while and relax.  This helps reduce stress and clear your mind. They also allow you to exercise your creative side and explore different talents. Quarantine is as good a time as ever to enjoy or discover new hobbies.
In the past couple of years as I dealt with mobility issues, I had to come up with different ways to pass the time that didn't involve too much movement. So my hobbies don't involve a lot of body movement, and that's ok. I enjoy jigsaw puzzles, painting, reading, writing, and watching movies and TV series. My latest Netflix binges that I recommend are "Cobra Kai", "Emily in Paris", and "The Haunting of Bly Manor".  I also recently enjoyed some classic movies on Netflix like "Gone with the Wind" and "Breakfast at Tiffany's".
Connect With People
The most challenging part of quarantine is the loss of human contact and connection, especially for people living alone. We must try and compensate for the lack of physical connection by working on the mental connection. Find a way to stay in touch with the people you love and whose company you enjoy using social distancing, technology (zoom, skype, etc), or the phone.
What I have been doing from March to help cope with this is a lot of drive-bys. I visit my friends and family by driving by their homes and we have a chance to connect outside while I remain in the car. I've met my friends in parking lots and we each enjoy a coffee from our cars with the windows rolled down so that we can communicate. I sometimes meet up with friends and family and we walk outside together and/or with our dogs. Texting, group chats, and social media outlets are other ways I stay in daily communication and connection with other people.
Keep in mind, though, that it's also very important that you surround yourself and engage with people who make you feel good. Avoid people who are negative and may bring you down. A good way to gauge this is to ask yourself how you feel after engaging with a particular person. If you don't feel the same or better afterward, avoid those people.
Surround yourself and engage with positive like-minded people.
Change Your Mindset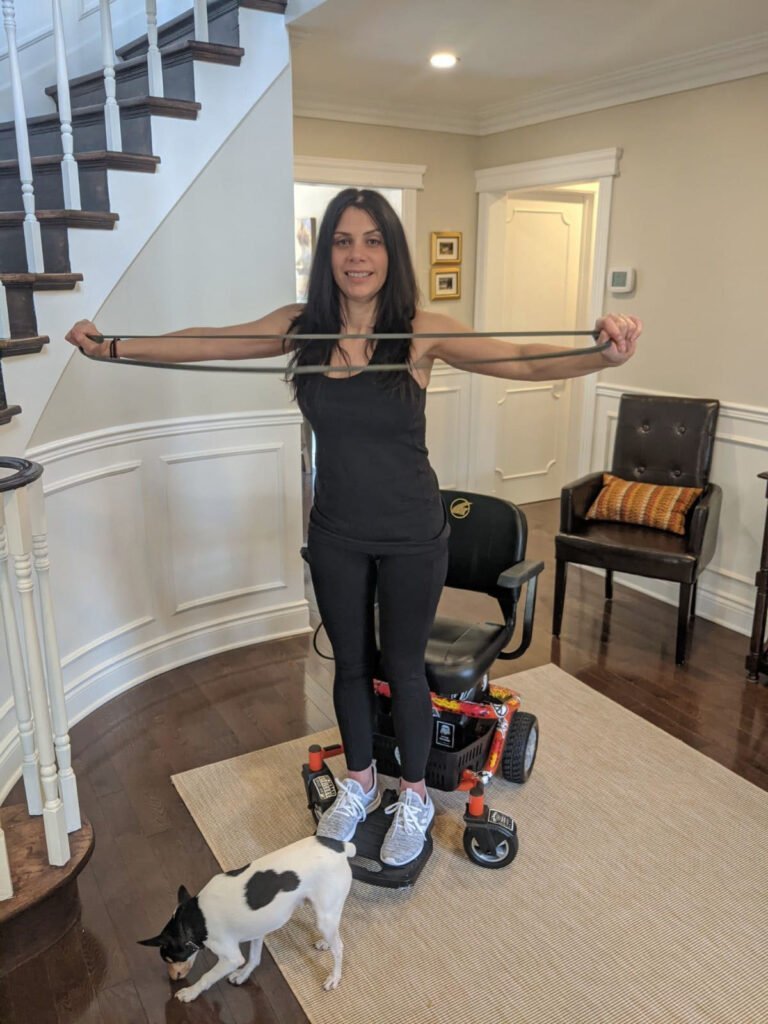 We all get into depressing thought patterns sometimes and often it's for very valid reasons, whether physical or psychological. Clinical depression aside, it's important to remind ourselves that these are just thoughts and that there's always something we can do to change our mindset or the situation.
I've learned to recognize feelings of depression, fatigue, boredom, or agitation as they begin to arise in my body and I take action to rectify them before I get to a point where I get overwhelmed by them.  I follow the tips I've mentioned above. Sometimes it's as easy as taking a little break or stepping out of the house to clear my mind. Other times it's related to hunger or dehydration and after I replenish I feel much better. Other times it's related to lack of movement and after some exercise, I feel better. Sometimes, a negative thought gets stuck in my head on repeat; and once I recognize that, I refocus my mind to let it go and focus on positive thoughts and that helps me feel better
When you feel yourself in a negative place understand that you can be in control of it and make a conscious effort to get yourself out of it.  Take action. Reach out to another person. Reach for a better feeling or thought.  It works.
Focus on What Can Control
It's been a crazy ride, sometimes surreal and scary. We all wonder how long this pandemic will last and when life will get back to normal again? These things are still unknown.
Focus on what is under your control and what you can do to help your situation and let go of worrying about the things you cannot control. Use your energy to better yourself during these challenging times and to come out stronger on the other side.
Get Professional Help If Needed
Please make sure to take care of yourself. Be on the lookout for signs of depression. If these tips no longer seem to be working for you, contact a professional to get the help you need during these difficult times. 
If you need help finding treatment, call the Substance Abuse and Mental Health Services Administration (SAMHSA) National Helpline, 1-800-662-HELP (4357), (also known as the Treatment Referral Routing Service) or TTY: 1-800-487-4889. It is a confidential, free, 24-hour-a-day, 365-day-a-year, information service, in English and Spanish, for individuals and family members facing mental and/or substance use disorders. This service provides referrals to local treatment facilities, support groups, and community-based organizations. Callers can also order free publications and other information. You can also visit the online treatment locators.