Written By: Jackie Caraballo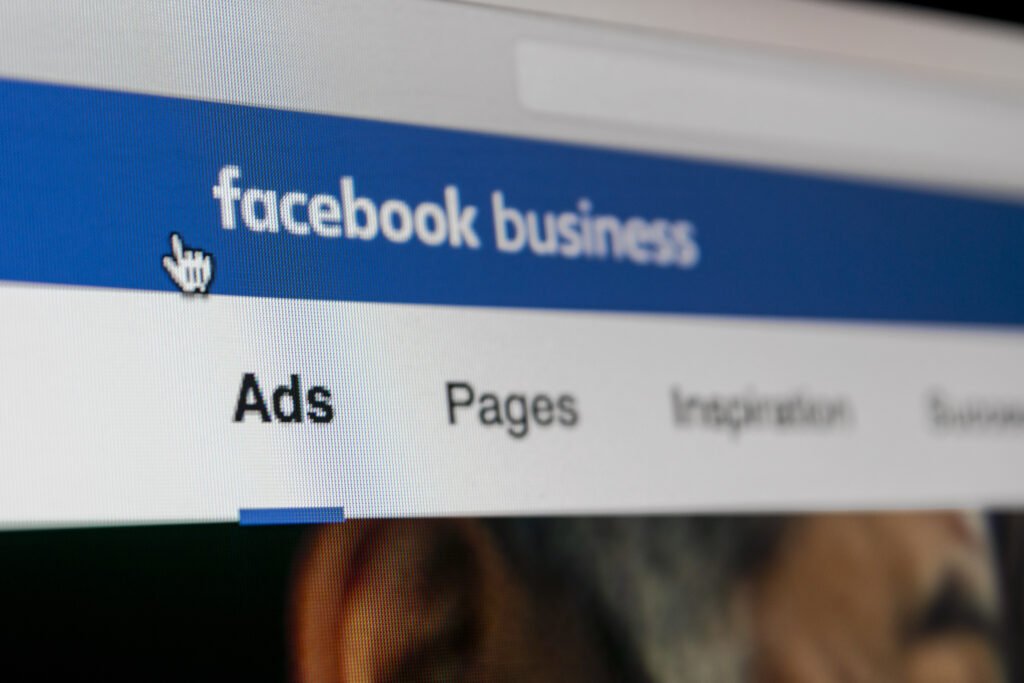 How Useful Is Facebook Advertising?
Are you consistently creating social media posts, but not getting many likes, comments or shares? That's because Facebook has made it very difficult for its users to view Business page posts unless they purchase advertising. And if you're not advertising your business on Facebook, you are missing out on a huge amount of traffic to your page and/or website and potential revenue. According to Facebook Business, now over 2.7 billion people use Facebook each month. That's over a quarter of the world's entire population. And they're using Facebook almost every single day. 
Forbes reported that although television revenue from ads increased by 7.1% in January 2018, digital ad revenue was more than double that, at 16.8%. Even more surprising is that there was still a marked increase in digital ad revenue, with the most spending on Facebook, despite the platform's problems with fake news and changing its news feed algorithm to favor posts from users' friends and family over businesses. The statistics are too high to ignore. Facebook has become so ingrained in users' lives, that it's difficult for them to stop using the platform. Unfortunately for businesses, organic post engagement has dropped significantly since 2017. A business might organically only reach 2% of its targeted audience. However, paying for a targeted Facebook ad will overcome this obstacle. At Golden Technologies, we've been able to dramatically increase our Facebook post reach with a significant ROI. 
The Best Way To Create Facebook Ads
Now that you know the stats, here's how you get started. A Facebook ad will not use the same techniques as pay per click (PPC) advertising, but instead, calls for more classic creative marketing methods. Think about when you are checking your own personal Facebook feed. If you're just relaxing, checking to see what your friends are up to, do you take more than two seconds to realize the post is an ad, and then just scroll right past it in your feed? I know that's what I do, unless an ad is so engaging that it makes me stop scrolling and watch the video or read the compelling story. Now think about whether you're a professional in marketing or advertising with years of experience and training, who can create an ad that will not only get a second glance, but make the viewer actually buy your product. If that's not you, then you should consider either using the content that Golden Technologies' marketing team creates for you or hiring a professional digital marketing agency to help you craft a creative, engaging Facebook ad. 
Videos Make the Best Content
The best type of ad is a Facebook video ad. It's the most compelling way to increase user engagement. But whether it's a video, photo, or story, you have to make sure your ad is visually stimulating, thought-provoking, and, frankly, helpful, to get the user's attention. This will then drive viewers to your website, which is, of course, full of riveting content, resulting in the purchasing of your product or service, and, (gasp!) even sharing your ad or website with others. 
Facebook Will Retarget Your Website Visitors
Facebook, and social media in general, have an edge when it comes to marketing. Have you ever Googled something, and then went on Facebook and sure enough, there was an ad for exactly that same search term? BIG BROTHER IS WATCHING YOU! Just kidding. What you've actually experienced is called retargeting. And Facebook is the king of retargeting. How it works is, when you visit a website, but do not purchase from or contact that site, a cookie that is set in your browser and Facebook will then automatically pop an ad from that same business in your feed to try to re-engage with you. As creepy as it may seem (sometimes I swear I just talked about something and a Facebook ad pops up—you're not listening to our conversations, right Mark Zuckerberg??), this type of advertising is a big deal for businesses. The Search Engine Journal reports that, "a mere 2% of people actually convert to becoming a sale the first time they land on your webpage." However, bringing them back a second time around, after they've had more time to think about your business or product, users are more likely to then convert on your site. But wait, it gets better: through Facebook's use of retargeting, an ad on Facebook will ultimately drive more traffic to your Facebook page or website. More traffic will, in turn, boost your search engine rankings, and bring in even more traffic, and if you have good content, then you will get more conversions, AKA sales.
Facebook Ads Are Affordable
Another reason Facebook ads are so great, is that they really aren't very expensive. You can spend as little as $1 a day for your ad. Small businesses have the opportunity to target their audience just as much as larger businesses. Plus, you can measure your results in real time and instantly see if your advertising strategy is working or if you need to make changes. You can also save money by cutting out other ad campaigns, such as on television, where customers are frequently fast-forwarding through commercials when they DVR a show, anyway. I'm pretty sure during the Super Bowl is the only time most people actually want to watch commercials. 
Social Media Ads Can Go Viral
A viral ad may not always be the goal, but it is an amazing perk that no other advertising outlet can offer. It's basically worldwide advertising at a fraction of the cost, and unlike the lottery, you have the ability to determine if you win. The good news is that this digital equivalent to the holy grail is attainable. All you have to do is think outside the box and create an ad so good, that it is shared organically across social media and viewed by millions. Easy, right? Well, that's also where Golden can help. We're constantly searching for heart-warming and special stories about how our products help our customers. If you know of an amazing story, please share it with us and we will create a video or blog post featuring Golden products for you. 
Advertise on Multiple Social Media Platforms
Businesses can't afford not to go digital. A company today must have an engaging, optimized website that's mobile-friendly, and have a strong social media presence. By the way, we're not recommending that you advertise only on Facebook. Golden recommends advertising across social media with Instagram as the next best choice for ad placement. Don't miss out on the largest social communities in the world. Most of your competitors already are advertising on Facebook and Instagram, or they will be in the very new future. Most importantly, it's crucial that your social media page or website has great content to backup your engaging ad. Otherwise, your visitor will most likely leave your site without converting. 
Need Help Creating Your First Facebook Ad?
Stay tuned for a FREE Golden Webinar for retailers on August 20th, 2020 at 2:00 p.m. EST* with step-by-step directions on how to create a Facebook post using Golden content and then how to "Boost" your posts to reach a larger audience in your local area! If you're a Golden Retailer, join our Golden Dealer Insider Facebook Group for all the latest inside information!
*Please note that the time has changed from 3:00 p.m. EST to 2:00 p.m. EST.