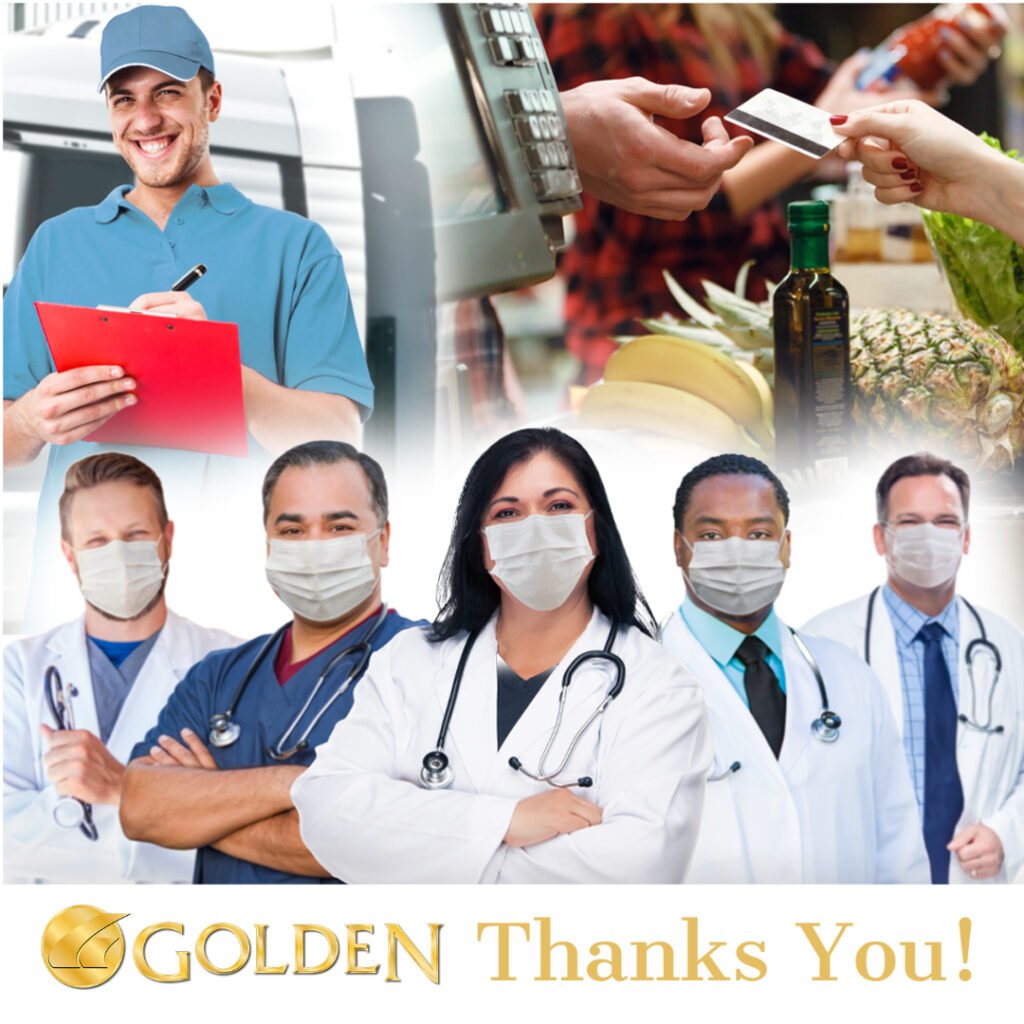 Home medical equipment (HME) manufacturer, Golden Technologies, is supporting its retailers in every way possible as the financial effects of the COVID-19 impact continue to strain businesses around the globe. Like many healthcare professionals, HME suppliers are also on the front lines fighting the Coronavirus, keeping their customers safe with no contact deliveries of lift chairs, hospital beds, oxygen and more. As a way to show their appreciation for braving the virus, Golden is offering deep discounts on select power lift recliners.
"Golden would like to say thank you to our nation's healthcare heroes – doctors, nurses, respiratory therapists, first responders, as well as our HME retailers and their employees – for their unselfish acts to continue working and helping those with medical necessities throughout this crisis. We would also like to thank the many food handlers, grocery store and trucking employees, and all others whose work is so vital to all of us," said Rich Golden, President & CEO of Golden Technologies. "Our way of showing that we care about their health and wellness is to offer our retailers a significant discount on a special inventory of power recliners with the expectation that the savings are passed onto the individual healthcare providers and other essential employees in their local community," he added.
As part of a community outreach effort in response to the pandemic, Golden greatly expanded their overstock inventory with over 500 power recliners of varying models, sizes, fabrics, colors and patented technologies to create a special hero program to be used by brick and mortar HME retailers to thank their employees and community members. This inventory includes Golden's most popular power recliner, The Cloud™ PR510 – the number one selling lift chair in the industry – as well as several chairs featuring their patented Twilight positioning technology and Value Series recliner models. Twilight technology offers a feeling of weightlessness and the healthy benefit of being able to elevate the feet above the heart for improved circulation. Some of the power recliners are available in Brisa®, Golden's luxurious, breathable performance fabric and other high-performance fabrics. There is something for everyone in the hero collection.
"Golden salutes our courageous healthcare professionals and all front line employees. We want to offer them the most comfortable seat in the house at an affordable price so when they return home they can put their feet up and enjoy some well-deserved time to rejuvenate," added Golden.
The special discount offer is available until April 30, 2020, while supplies last. Visit our Dealer Locator to find a local Golden retailer near you.