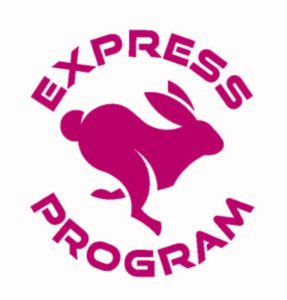 As we continue to closely monitor coronavirus (COVID-19) developments and how they are impacting businesses around the world, please know that we are aggressively creating solid plans to better serve you and your customers during this most uncertain time in our lives.
In response to the changing needs, we are implementing an abbreviated product offering of lift chair stock. I would like to introduce to you our new Lift Chair Stock Express Program! The purpose of this is to focus all of our efforts on our most popular models and fabric selections due to our reduced workforce, as well as provide our retailers with the most profitable chairs. We believe this will allow us to continue to build high-quality chairs, provide faster delivery, and offer even greater customer service.
When you see the new Express Program icon, you will know that the designated models are stocked and ready to ship to you with just a phone call to Golden! The Lift Chair Express Program Stock Sheet lists all of the models and fabrics featured in this program. A brand new brochure has been created for you as well to highlight these popular chairs and colors, also included for download. If you have questions on the course of this direction, please contact your Golden Sales Representative.
Please use the April editions of the Express Program stock sheet and new brochure as sales resources in place of all other materials. We are not printing these documents for distribution at this time. Both of them will be available for download on our website. This program is subject to change depending on situations that may arise which would be out of our control. We will certainly communicate any changes as we move forward. Additionally, we are planning to send you May editions of these materials.
Current builder orders could be delayed up to two weeks due to the refocusing of our workforce.
We appreciate your continued partnership, especially while we are navigating our business plan in the fluid nature of ongoing developments. As always, we will work diligently to meet your needs and those of your customers.
Stay safe and stay well.
Sincerely yours,

Richard Golden
CEO